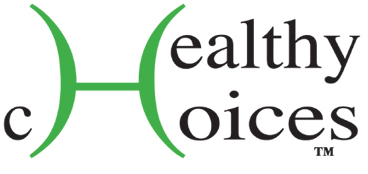 A unique collaboration between the Erie County Department of Health and the Western New York Chapter of the New York State Restaurant Association.  Healthy Choices is an opportunity for restaurants to help patrons with tools to allow them to make food choices in restaurants that fit in with the rest of their daily diets. The items chosen to be displayed may not necessarily be the food items with the best nutritional values but this system will allow the customer to make the "Healthy Choice" for themselves. 
The restaurant owner simply inputs a recipe's ingredients and portion size into the software system and the program generates a Nutrition Facts Label, exactly like those found on most supermarket food items. Each restaurant signing up with have access to four free menu item analyses. Those wishing to obtain more than four will be charged a nominal fee by the program's provider.
The Facts
What: Voluntary nutrition facts program.  The actual program (that takes the restaurants information: product ingredients, their quantities, units of measure, the final weight of the product after its been cooked and the serving size) is called LabelCalc. Find out more information about LabelCalc by clicking the link
Who: For the first 200 independent Erie County permitted restaurant owners who register for the project. There are already 20 restaurants who have committed, including: Pettibones, Illio DiPaolo's, Pizza Plant and Curly's (other participants were not yet released). 
Goals: Participants will agree to create and display a minimum of 2 and a maximum of 4 labels. Establishments will be provided access to software to do this in a password protected domain, they will also be provided with acrylic table tents embossed with project logo and stickers to label menu items.  The Erie County DOH will develop monthly messages to recognize the Healthy Choice Project participants through monthly press releases and media interviews.
Eligibility: To be eligible to join the program the establishment must be a registered independent restaurant in Erie County, NY. The restaurant's permit # and the zip code in which it is located are used to create a secure web based account.  The restaurant must agree to post a minimum of two Nutritional Fact labels at point of sale for customer use.  The Restaurant must also agree to have a customer satisfaction survey available to customers either at table or at a hostess desk.  The ECDOH representative will collect the surveys monthly.
To Participate: Visit Erie.gov or click here for a direct link.